Poke the hedgehog's nature was to roll into a ball when threatened. But Poke longed to laugh at danger, like his friends Ziggy the rabbit and Dash the squirrel.
He practiced hopping and running but ended up with a sore knee and a snout covered in bee stings.
Then The Mangy Mongrel, teeth bared, loomed over his friends, and only Poke could save them. What would the little hedgehog do

Every child will want When Poke Woke by Susan Robinson on his or her bookshelf. Illustrator Ezequiel Decarli's darling characters bring the tale to life. Poke's facial expressions endear him to children, and the joie de vivre of Ziggy and Dash is infectious. Glowing, vibrant colors and detailed backgrounds set the scenes.
A key feature of When Poke Woke is rich language. Sophisticated vocabulary fosters discussion and contextual learning. Sound techniques of repetition, consonance, and assonance create memorable lines that slide off the tongue and invite children to join the read-aloud fun. One hundred different action verbs add nonstop excitement, but its theme of resisting peer pressure and being yourself is what makes When Poke Woke a timeless tale.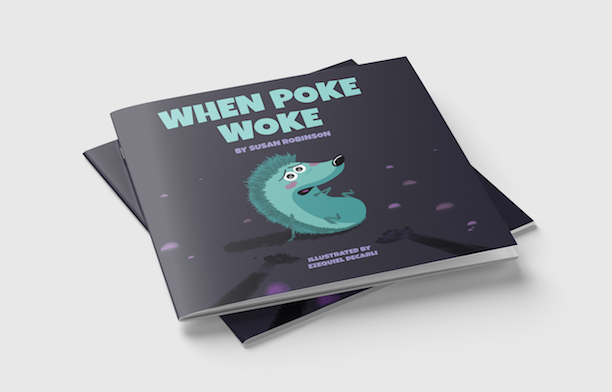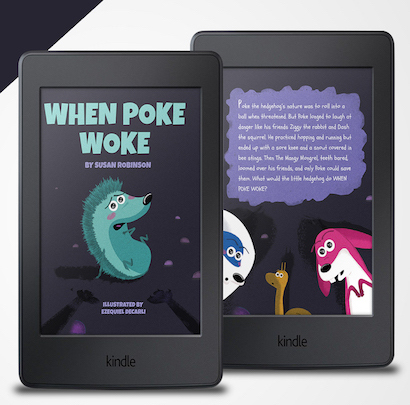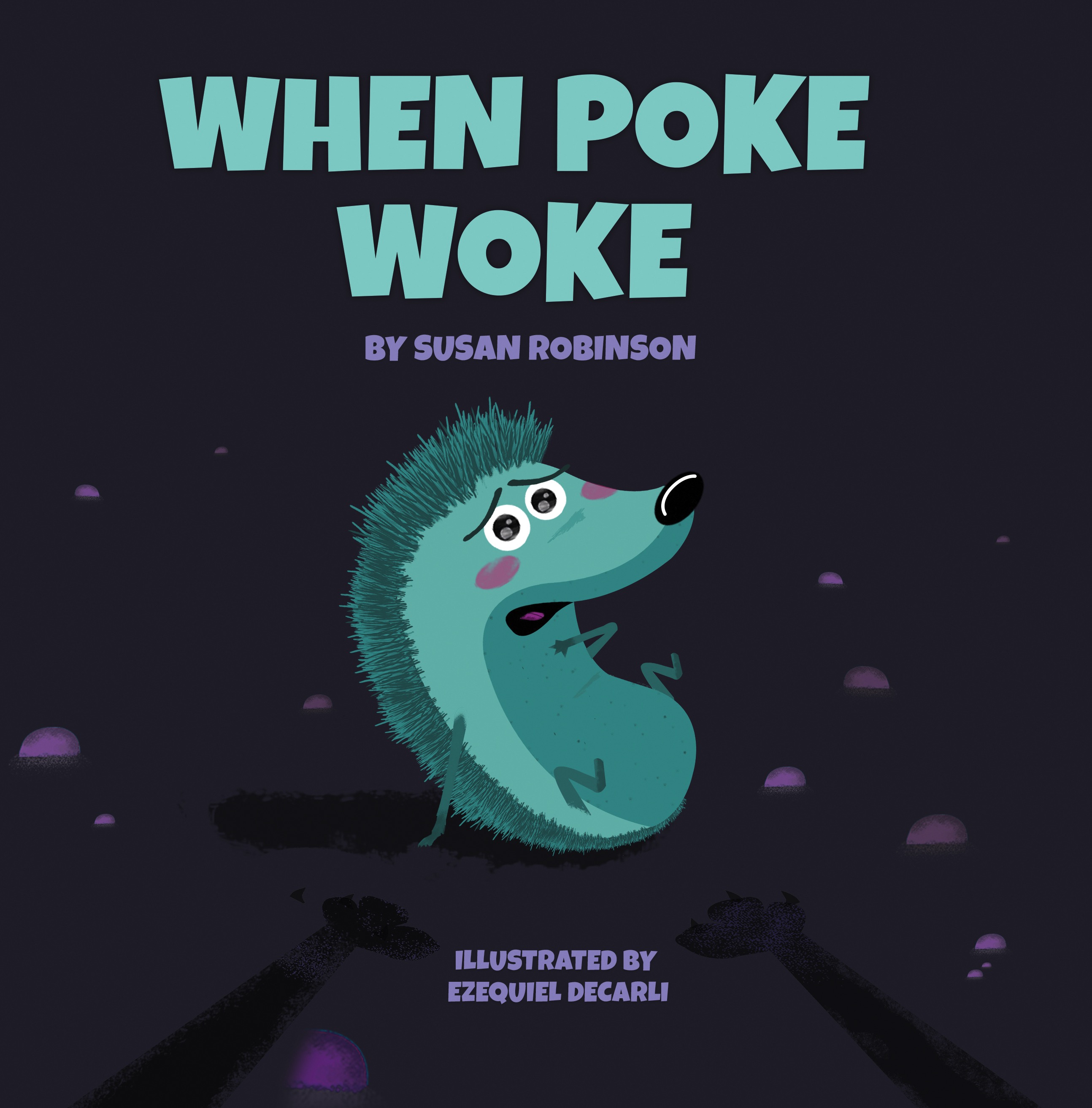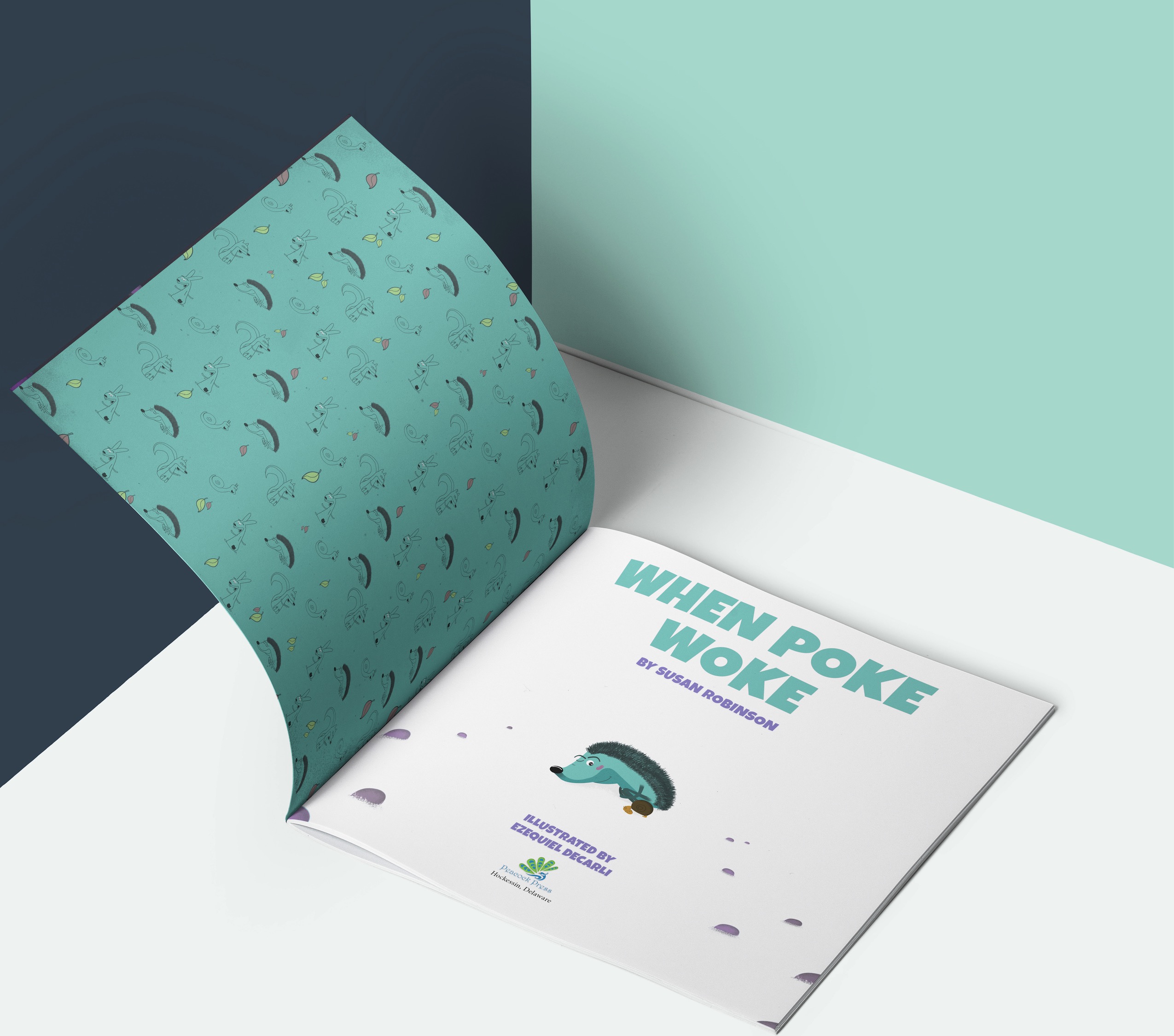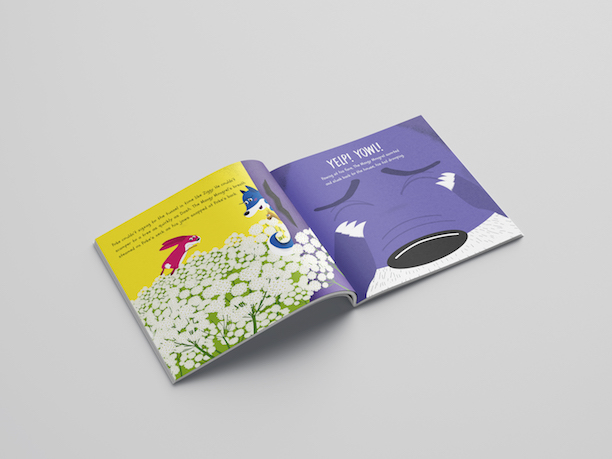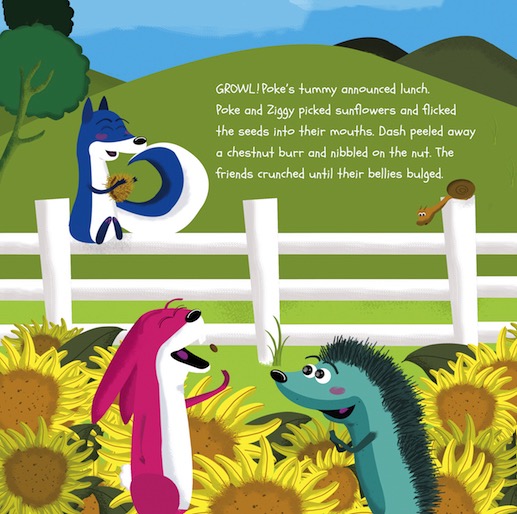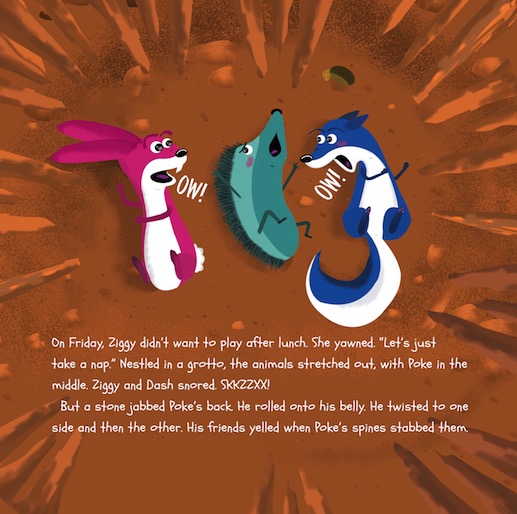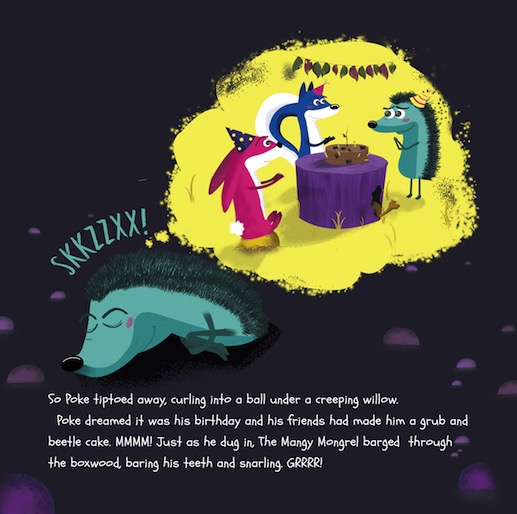 When Poke Woke is available through Amazon and these local booksellers. Please support local businesses if you can!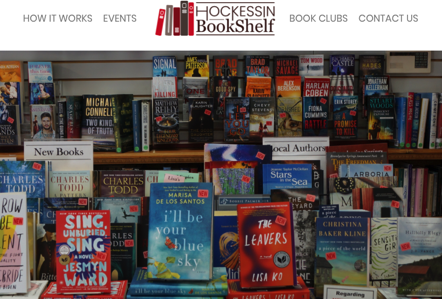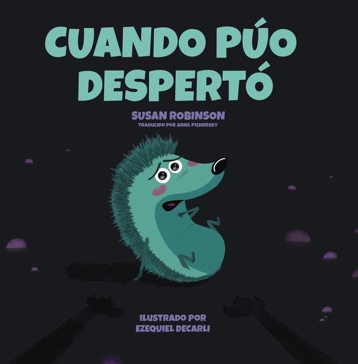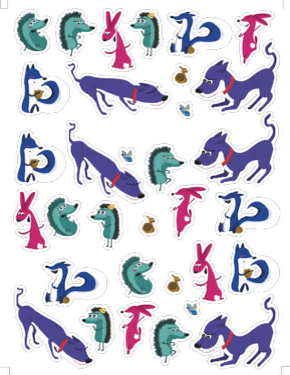 "It was so amazing to see the way you interacted with the children. It certainly gave me some more ideas to use for my own story times as well. You gave us such a wonderful treat this story time."
--Kyra, librarian